Our Story
Hoopoe on a Hill runs ou
t of a small home in a village near Kodaikanal. We are a group of women who work together to bring wild honey gathered by adivasi communities of the Palani Hills in Tamil Nadu to you.
In 2015, we visited villages in the Palani Hills to understand the adivasis who live in and take care of our forests. As we worked on documenting their histories for a project funded by INTACH Delhi, we discovered a rich and wonderful aspect of traditional hunter-gatherer life in this region – the practice of gathering honey.
The Paliyans, an indigenous tribe in the Palani hills, foray into the Shola forests in groups for days on end to gather the honey. They camp in the forests and build their tools on the spot with vines and dried twigs. A small prayer is offered before skilful climbers clamber up (trees, caves or cliffs) to the hives. They smoke out the bees, deftly collecting only the honey chamber of the hive. The honeycombs are brought down and the honey is extracted. Leaving behind hives for the following season and the bees, they return with cans of honey on their long journey home. The adivasis have a long tradition of trading honey – earlier, in exchange for cloth or salt or what they needed, and now, for money.
FOUNDING STORY
During a traineeship at the Norwegian Consulate General in Mumbai, founder and CEO Fredrik was working on sustainability and the global issue of ocean pollution. Using his background in Economics, he started thinking of solutions.​
"It was shocking to learn about the state of the oceans and the huge amounts of plastic waste that end up in the seas every day! I started thinking of ways to reduce plastic waste at its sources. I knew that rural India has huge amounts of plant resources, and many people there are living in poverty. Looking at the problems as an economist, I discovered that both plastic pollution and rural poverty could be reduced in one model. By creating zero-waste products made by the rural population with the abundance of plant resources available, our model contributes to rural development while providing you with natural everyday products completely free from plastic. This way we can come together for oceans full of life, no poverty, and sustainable lifestyles."
ABOUT
OUR LAB
Ceramics and clay, materials that have been used since ancient times for a multitude of purposes, and in various cultures around the world to create smoking instruments.
Our team has decided to rediscover an ancient smoking technique, combining it today with its know-how acquired in 30 years of chilum production.
Here is how Filter-it is born and then Kaio Creations
Über uns
Warum ein smarticular Online-Shop?
Schon länger gibt es nebem dem Ideenportal smarticular.net für ein einfaches und nachhaltiges Leben den smarticular-Shop, in dem unsere Bücher erworben werden können. Jedoch haben uns zahlreiche Anfragen erreicht, ob wir nicht auch die beliebtesten und nützlichsten Zutaten, die für viele smarticular-Rezepte verwendet werden, direkt mit anbieten könnten. Bei vielen Zutaten ist es oft schwer, eine verlässliche, nachhaltige Bezugsquelle zu finden – deshalb nehmen wir die Sache in die Hand! Gesunde, umweltfreundliche Zutaten, sinnvolle Materialien, nachhaltige Verpackung und eine ressourcenschonende Lieferung – diese und weitere Kriterien wenden wir ganz im Sinne der smarticular-Idee an, um für euch smarticular-Grundzutaten sowie viele weitere nachhaltige Produkte zur Verfügung zu stellen.
Tipp: Natürlich ist es am sinnvollsten, wenn jede/r die Zutaten in Geschäften vor Ort kauft, um Unverpacktläden, Buchhändler und andere kleine Händler direkt vor Ort zu unterstützen und die Transportwege zu reduzieren. Essig gibt es zum Beispiel in jedem Supermarkt, weshalb wir ihn gar nicht im Onlineshop anbieten.
Nach welchen Kriterien werden Produkte für den Shop ausgewählt?
Wir arbeiten derzeit an einer Möglichkeit, um sämtliche Produkte nach den für uns besonders wichtigen Kriterien kennzeichnen zu können. Dabei legen wir unter anderem diese Maßstäbe an:
Bio-zertifiziert
Vegan
Plastikfrei
Regional produziert
Besonders langlebig
Lässt sich reparieren
Fair und sozial produziert
Hergestellt aus nachhaltigen Rohstoffen
Nachhaltige Verpackung
Mehrweg statt Einweg
Ohne Tierversuche
Swak
……………………………………………..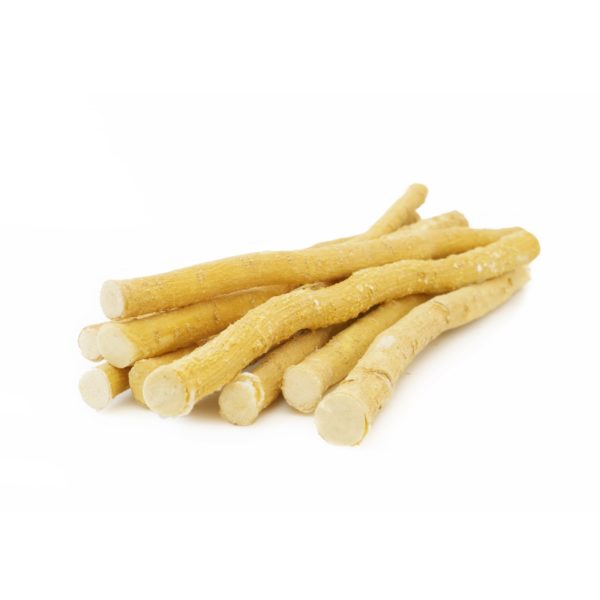 Naturseifen in vielen Varianten beim Einseifer
Die Natur ist reich an Pflanzen, die Ihrem Körper gut tun, die ihn pflegen und dazu beitragen, dass Sie sich rundum wohlfühlen. Unsere Seifenmanufaktur macht sich die wohltuende Wirkung dieser Pflanzenauszüge zu Nutze. Sie finden in unserem Online Shop edelste Naturseifen, die durch eine feine Zusammensetzung und beste Inhaltsstoffe begeistern. Naturseifen von Einseifer sind ein Genuss für Körper und Geist. Sie verwöhnen Sie mit einem angenehmen Duft und beinhalten wertvoll ausgesuchte Inhaltsstoffe.

Das Material
Binchotan – oder »weiße Kohle« – aus Japan ist eine Holzkohle mit ungewöhnlichen Eigenschaften. Es handelt sich hier um ein keramikartiges Material, welches nach der Herstellung mit einer dünnen weißen Aschehaut überzogen ist. Die japanische Steineichenart »Ubame Gashi« wird eigens dafür angebaut. Die Kohle wird in einem traditionellen Verfahren in Handarbeit gebrannt und aktiviert. Im letzten Schritt dieses Verfahrens reichert sich Binchotan mit Mineralien der eigenen Holzasche an und konzentriert diese. Die Zellstruktur der Kohle gleicht einem System von miteinander verbundenen Poren / Röhrchen im Mikromillimeterbereich, vorgegeben durch das Eichenholz. Binchotan Kohle ist hart wie Eisen, etwas spröde, bröckelt, schwärzt nicht und ist auch visuell ein sehr ansprechendes Material.